Knit Faster-Longer-Easier WITH LESS PAIN!
What no seams?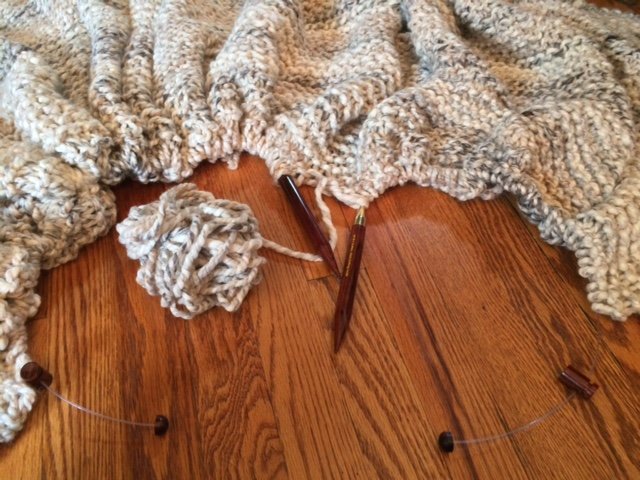 I'm not round, I'm straight.  Actually "adjustable".  The third knitting needle option PATENTED and sold only by My Two Ladies.

Knit this king size, chunky yarn blanket with our #19 US  ergonomic rosewood adjustable knitting needles.
Available in Sizes #4 US through #19 US, as well as Jumbo US#50 and US#70

Fits 100's of stitches and you adjust the slider as you are working through your project.
It's MY TWO LADIES!!!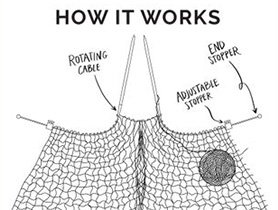 Adjustable Straight Knitting Needle System.
SEE OUR EASY TO FOLLOW TUTORIAL VIDEO
Arthritis friendly with hand health and preservation being the highest priority.

Created for projects with lots of stitches?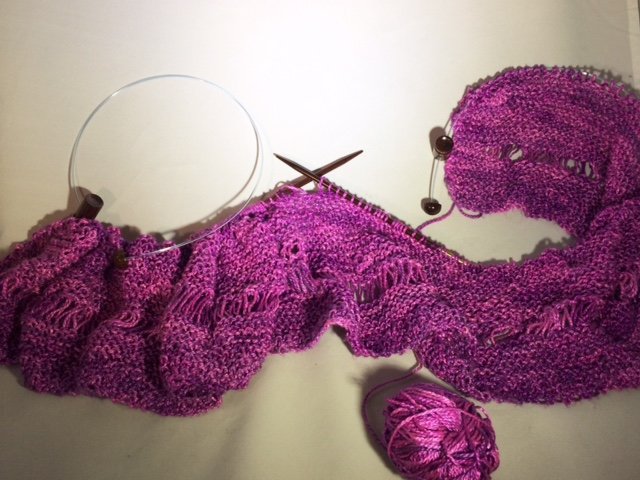 No more pulling loops of yarn from bottom of needle to needle tip. The sliding adjustable stopper keeps your stitches at the forefront of your needle.  No unnecessary repetitive movements to aggravate wrists and hands.

You will wonder how your ever lived without this needle system.
It's travel-friendly and easily packable.
Newest innovation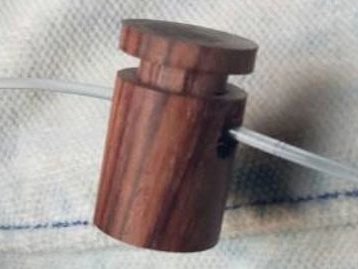 For knitters. This rosewood spring-activated stopper keeps your stitches where you want them at the touch of your finger.
Warm to touch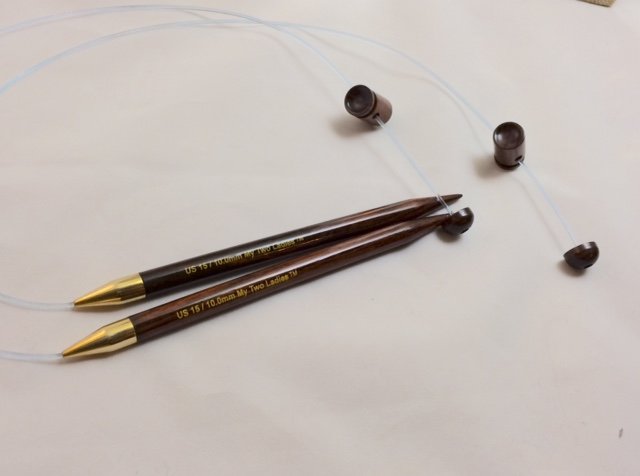 Exquisite, rosewood handcrafted needles with swivel, kink resistant cord. Keep your hands warm and pliable by using wood.